Anyone else fall victim to some deep introspection over lockdown... or just us?
Upon thinking about the reality and future of our business, we thought it time to rethink how we approach our partnerships & processes in order to better understand how our work lives in the world. And, to build a format for a working environment that's full of energy.

After much back and forth, reliving the highs and lows of our previous years, we've come to the conclusion that the best work we've done was born from thoughtful expressions of authentic, nuanced ideas & perspectives. So, we've boiled it down into three lessons. Each feeding into one another and coming together to create more engaging work.

Anthony Bourdain in 'Parts Unknown' | CREDIT: CNN FILMS
Anthony Bourdain once said, 'Listen to someone you think may have nothing in common with you... Be open to a world where you may not understand or agree with the person next to you, but have a drink with them anyways'. Last year, we worked with a Tel-Aviv restaurant brand who had lost confidence in the things that made them unique. Eating out in Tel Aviv isn't like it is over here, so translating that culture to London was a real challenge.
We pulled in an old friend, Avi Bernet, ex Mother, Pentagram & Design Studio. He grew up in Tel Aviv, speaks Hebrew, and lives in London. He knew the right cultural codes to form a correct expression fit for London. He had the perfect balance of knowledge that helped us affect a new direction for the brand.

It's not unknown that the most interesting ideas come from the corners of culture. Deep subcultural viewpoints, gained through a lifetime of experience, that have incredible authentic texture.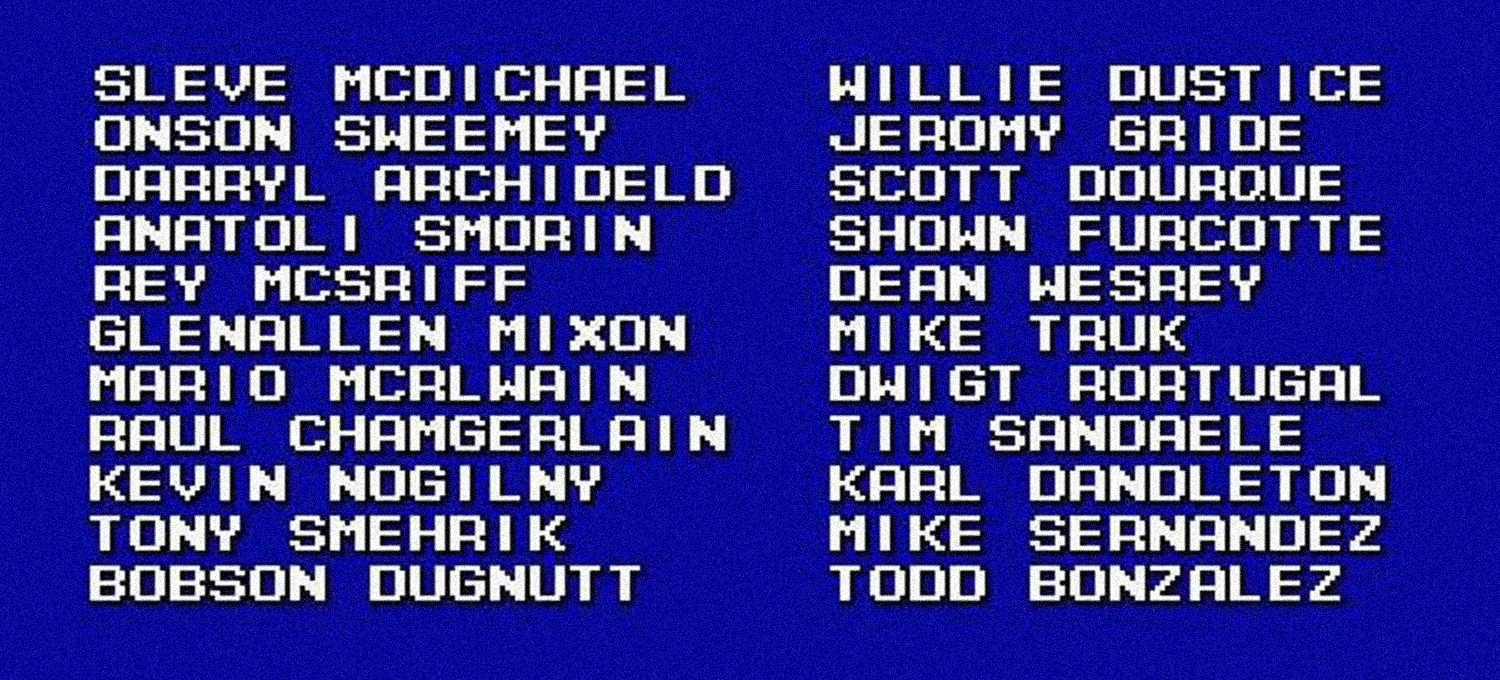 Fig 1. An example of incorrect cultural codes. Japanese game designers have a bash at American baseball names. Bobson Dugnutt is a personal favourite.
But, too often our industry thinks they know best. Without a deep understanding of the nuances, the strategy usually goes in two directions. One, have a go at faking it-as shown above. Two, favour a comfy & conventional approach and add to the noise. But, as Brian Collins aptly puts, 'The opposite of courage is not cowardice. The opposite of courage is conformity.'

When you experience a brand or product that has authentic & intimate clarity on a new idea, you can feel it. Everyone can. It touches every dimension of the brand experience. For those behind the business, and those in front of it.

So, in summary. Having an open mind to new ideas isn't just important, it's vital. Uncovering them. Identifying them.
Make them accessible and you're onto a winner.